A group and event registration tool custom tailored to your needs
At ZoomAway Events, we build your group or event a custom portal, branded to look just like your event! Unlike other products on the market, your attendees get a rich, colorful experience that's easier to navigate than any other product.
Private Companies
Our tool gives businesses the ability to load up everything they want their customers, suppliers or employees to be able to reserve.
Hotels/Resorts
We've got the ultimate tool for the Hotel and Resort Sales and Marketing Teams.
Conferences and Conventions
From small in-house sales meeting to City-Wide Conventions with thousands of attendees, we've got the solution for everyone.
Leisure Groups
Weddings | Family Reunions | Golf Groups | Ski Clubs | Class Reunions | Government groups
Events/Ticketing
Offer your customers the ability to choose from multiple ticket types, while providing and instant purchase of confirmation.
Transportation
No matter what your mode is, we can help you keep track of getting there.
Charitable Organizations
Whether it be a fundraising dinner, a charity golf tournament, or any other event geared towards your charity, we can help craft the right site to keep track of your commitments, donations and any other pledges to help.

DISCOVER WORLD-CLASS COURSES
With world-class golf courses and amazing hotel resort partners, Golf the High Sierra creates automated hassle-free golf getaways.
Golf Lake Tahoe
Lake Tahoe is one of the world's largest and deepest alpine lakes and is a spectacular setting for practically everything, including golf.
Golf Graeagle
A quaint, secluded area in California of rustic towns, scenic valleys, pristine lakes, and gentle running streams. Graeagle is quietly but quickly losing its "best-kept secret" destination.
Golf Reno
The "Biggest Little City" is growing up and out with stylish new cultural and shopping venues in addition to its renowned hotel, casino, and entertainment and dining experiences.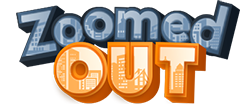 Conquer. Explore. Share.
ZoomAway's newest flagship product is pushing the boundaries of location-driven games with simple yet addictive and proven gameplay mechanics, all while seamlessly integrating with real-world hospitality features for businesses and points of interest.