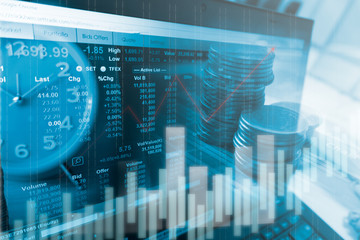 VANCOUVER, BC – October 24, 2023 – ZoomAway Technologies Inc. (TSXV: ZMA) (US: ZMWYF) (the "Company" or "ZMA") www.zoomaway.com, a retail and hospitality technology development company, announced via press release dated April 12, 2022 that it intended to acquire an Ontario based specialty retailer. On October 4, 2023, the Company announced that, for various reasons, it has chosen not to pursue this transaction and has applied to the TSX Venture Exchange to resume trading of its shares.
Throughout the period since the announcement of the transaction, during which trading in its shares was halted, Zoomaway has continued to operate normally, including keeping its shareholders up to date with all of its financial reporting requirements.
In addition, the Company is pleased to announce that the AIP Convertible Debt Fund LP ("AIP") has provided an extension on its Notes in the amount of CDN $7.1 million that became due on September 30 of this year, to April 30, 2024. Furthermore, in August 2023, AIP agreed to provide the Company with additional financial support in the amount of USD $400,000 in order to cover operating expenses to August of 2024.
Finally, Zoomaway wishes to announce that it has filed a notice calling for a meeting of its shareholders on December 1, 2023. Further details with regard to the meeting will be announced shortly.
It is anticipated that trading of the Company's common shares will resume on October 26, 2023.
About Us
Zoomaway Technologies Inc. is a technology company principally involved in the hospitality and travel industries. We have developed a variety of software solutions that enhance the planning and engagement of everyday tourists. Our flagship project, ZoomedOUT, is a complete modernization and re-imagination of mobile travel apps. In a full 3D environment, we are able to integrate planning, booking, social media, and camaraderie into a tangibly rewarding experience. The Company has combined travel, hospitality, mobile gaming and augmented reality to change the way users travel. Additional information about ZoomAway Technologies Inc. can be found at www.zoomaway.com.
Forward-Looking Statements
This release contains "forward-looking information" or "forward-looking statements" within the meaning of applicable securities laws, including statements regarding the Transaction, the spin-off of ZMA's current business, ZMA's intention to continue to seek out other acquisition opportunities, the resumption of trading of the Company's shares, the completion of due diligence, the execution of a definitive agreement in respect of the Transaction and the timing thereof, and receipt of shareholder approval and regulatory approvals including approval of the TSXV and the timing thereof. All statements in this release, other than statements of historical facts, that address events or developments that the Company expects to occur, are forward-looking statements. Forward-looking statements are statements that are not historical facts and are generally, but not always, identified by the words "expects", "plans", "anticipates", "believes", "intends", "estimates", "projects", "potential" and similar expressions, or that events or conditions "will", "would", "may", "could" or "should" occur. Although the Company believes the expectations expressed in such forward-looking statements are based on reasonable assumptions, such statements are not guarantees of future performance and actual results may differ materially from those in the forward-looking statements. Factors that could cause the actual results to differ materially from those in forward-looking statements include inability to secure funding for the Transaction, failure to obtain shareholder or regulatory approvals for the Transaction, regulatory actions, market prices, and continued availability of capital and financing, and general economic, market or business conditions. Investors are cautioned that any such statements are not guarantees of future performance and actual results or developments may differ materially from those projected in the forward-looking statements. Forward-looking statements are based on the beliefs, estimates, and opinions of the Company's management on the date the statements are made. Except as required by applicable securities laws, the Company undertakes no obligation to update these forward-looking statements in the event that management's beliefs, estimates or opinions, or other factors, should change.
Neither the TSX Venture Exchange nor its Regulation Service Provider (as that term is defined in the policies of the TSX Venture Exchange) accepts responsibility for the adequacy or accuracy of this release.